Quick Navigation
Quick Navigation:
♠ Rules
♠ Taken Characters (& -Faces)
♠ User Statistics
♠ Introduction Model
♠ Relationship Status
♠ The Shop


Location Links:
♠ Communication
♠ Around the City
♠ Las Vegas Police Department
♠ Night Life
♠ AU, Past & Future
♠ Character Extras
♠ Out Of Character

Info Box
CSIs Shifts:
CSIs on this forum word the graveyard shift, meaning they work at night, unless they're called to an emergency, or work a very tough case that would cause them to work at daytime. You can choose wether your CSI character works from
10 PM - 6.30 AM
or from
Midnight - 8.00 AM.
Season
Current Season:

Top posting users this week

Original Character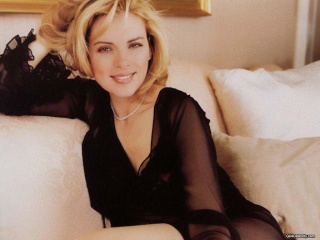 Character's Bio
Name:
Maria Anette Coleman (nee Mayer)
Played By:
Kim Cattrell
Age/Birthday:
August 21, 1960
Status:
married to Eric Coleman
Job:
stay-at-home mother, who volunteers at their Church
Kids:
Helena Alexandra Coleman

Jessica Marie Coleman
Bio/History:
Maria Anette Coleman, nee Mayer, was born into a German-American family. Her father's family came from Germany to America in 1940, during Wold War II, fleeing from the Nazi Regime and ended up staying in America, moving to Las Vegas. In 1955 he got married to Amber Ashley and in 1960 Maria Anette was born.
Maria grew up as a Protestant, church going person, being raised that way. It was Church every Sunday and Church on every holiday that had to do with it. Maria never really minded though, she liked her life the way it was back then.
In 1980 she married Eric Coleman, whom she met at her Church and fell in love with. It was the same year that she learned about an abnormality in her uterus and the prognosis of the doctors, that she might never have children. However, five years later she got pregnant and against the doctor's advice she wanted to try and carry her baby out. Miraculously she ended up having a healthy and strong baby girl = her first daughter Helena.
Another 10 years later the Coleman's tried for another child, though knowing about the chances of a miscarriage, but again Maria surprised everyone. Though her second pregnancy didn't go as smoothly as the first, but again she gave birth to a healthy baby girl = Jessica Marie.
Character-wise Maria is a strong believer in God, even more so after giving birth to two healthy girls, when everyone else said she couldn't. She is a loving and caring wife and mother, always worried about her babies.
The rest is up to the taker
------------------------------------------------------------
Original Character
Character's Bio
Name:
Jessica Marie Coleman
Played By:
Bridgit Mendler
Age/Birthday:
December 18, 1996
Status:
single
Job:
n/a
Kids:
n/a
Bio/History:
Jessica is Helena's younger sister, a strong believer in God, just like her mother and very close to her older sister Helena. She's also close to their parents, never really having much trouble with them, though she's a teenage girl, trying to find her own ways of living her life. Jessica's a good student at High School, following the example her sister set for her. For Jess, Helena really is a role-model in most things and the two of them spend a lot of time together.
The rest is up to the taker

------------------------------------------------------------
Original Character
Character's Bio
Name:
Eric Coleman
Played By:
Kevin Spacey
Age/Birthday:
May 5, 1959
Status:
married to Maria Coleman
Job:
Lawyer
Kids:
Helena Alexandra Coleman

Jessica Marie Coleman
Bio/History:
Eric's grandparents came to America to live the American Dream. They've ended up making a better living than back home in Scotland, though they did not turn out millionairs, but that wasn't what they expected anyways.
In 1959 Eric was born as the oldest of three children, him, his younger sister Elena and Elena's twin brother Elias. They all were brought up as Church-going Protestants, what Eric still is. He met his wife Maria at Church, fell in love instantly and married her in 1980. Five years later he was given the most beautiful baby girl in the world, still thinking that it was a miracle, that his wife even got pregnant and carried to full term. When Helena got sick, he and Maria were worried sick about their baby girl, fearing that they might loose that precious gift.
Another precious baby girl was given to him 10 years later.
Eric loves his family, he is a caring and loving husband, yet he sometimes was a strict father, but always fair. He would never let anything happening to his family. So he wasn't too happy when Helena joined the LVPD, but he quickly warmed up to it and let his oldest daughter live her life, hoping that her sister Jessica would follow into his footsteps and become a lawyer.
Rest is up to taker





Age

: 33

---

Posts

: 605





Similar topics
---
Permissions in this forum:
You
cannot
reply to topics in this forum