Quick Navigation
Quick Navigation:
♠ Rules
♠ Taken Characters (& -Faces)
♠ User Statistics
♠ Introduction Model
♠ Relationship Status
♠ The Shop


Location Links:
♠ Communication
♠ Around the City
♠ Las Vegas Police Department
♠ Night Life
♠ AU, Past & Future
♠ Character Extras
♠ Out Of Character

Info Box
CSIs Shifts:
CSIs on this forum word the graveyard shift, meaning they work at night, unless they're called to an emergency, or work a very tough case that would cause them to work at daytime. You can choose wether your CSI character works from
10 PM - 6.30 AM
or from
Midnight - 8.00 AM.
Season
Current Season:

Top posting users this week

Leandra Seline Holden-Star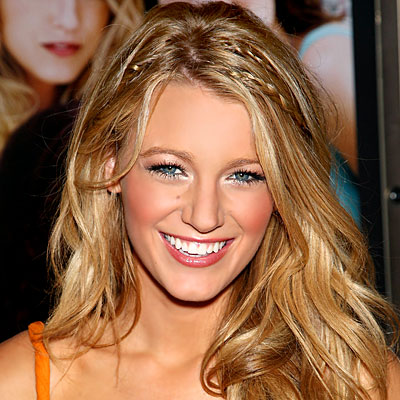 Nickname/s: Lea, Andy, Sel
Age/DOB: 22
Marital Status: single
Sexuality:
Play By: Blake Lively

Occupation:
Model, Assistant at Lab, Student, Co-owner of horse stables
Apartment or House:
Apartment
You can take everything I have
You can break everything I am
Like I'm made of glass
Like I'm made of paper
Go on and try to tear me down
I will be rising from the ground
Like a skyscraper, like a skyscraper
Personality:
Lea is friendly and easy-going. She tends to do crazy things at parties and often gets in trouble. Sometimes Lea is hotshot and doesn't think about consequences.
Behind the cheerful and always smiling facade is a slightly darker area of Lea and not always she can hide it. But she tries to hide the most painful memories and like her brother often fails to fight the past.
Nevertheless she keeps struggling against the flow with head held high and often doesn't look back.
History:
Leandra is half-sister of one CSI Daniel Holden. Born and raised in New York.
She and Dan has same mother, but different fathers. Few years after Daniel was born their mother divorced and married her father.
Lea has always been closest to Daniel and spent a lot of time with him until family tragedy that drew them apart. In hope to reunite with her brother Lea followed him to Las Vegas after graduation.
She co-owns horse stables with Dan and has her own horse, Zoom.
She works as a model and part-time assistant at LVPD Crime Lab to pay for University.
It's not easy to manage all that but somehow Lea manages although not without some flaw.
Her life in New York wasn't easy and young woman developed her brother's bad habits she now tries to drop burying herself in work, however not always she can avoid some.
In the darkest night hour
I'll search through the crowd
Your face is all that I see
I'll give you everything
Baby love me lights out
Baby love me lights out
You can turn my lights out
Skies are crying, I am watching
Catching teardrops in my hands
Alias:
★BlueCola★
Means of Contact/s:
PM, email
Other Characters:
Daniel Holden
Last edited by Leandra Holden-Star on Fri Feb 21, 2014 2:04 pm; edited 4 times in total
a warm welcome from me already






Age

: 29

---

Posts

: 389



Hello there, Ms. Holden-Star, also have a good day
you're welcome

btw... you know the group you want her added to yet?
_________________





Age

: 33

---

Posts

: 605



I see Yules has been faster in adding you

_________________





Age

: 33

---

Posts

: 605





Similar topics
---
Permissions in this forum:
You
cannot
reply to topics in this forum