Quick Navigation
Quick Navigation:
♠ Rules
♠ Taken Characters (& -Faces)
♠ User Statistics
♠ Introduction Model
♠ Relationship Status
♠ The Shop


Location Links:
♠ Communication
♠ Around the City
♠ Las Vegas Police Department
♠ Night Life
♠ AU, Past & Future
♠ Character Extras
♠ Out Of Character

Info Box
CSIs Shifts:
CSIs on this forum word the graveyard shift, meaning they work at night, unless they're called to an emergency, or work a very tough case that would cause them to work at daytime. You can choose wether your CSI character works from
10 PM - 6.30 AM
or from
Midnight - 8.00 AM.
Season
Current Season:

Top posting users this week

Patrick James Sullivan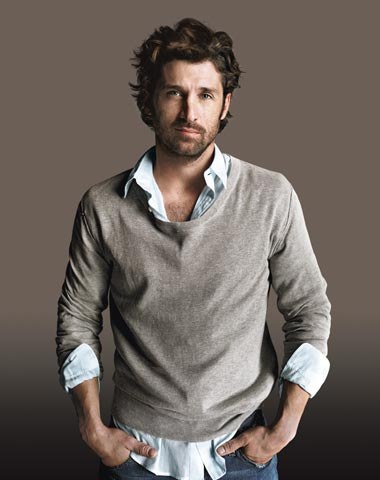 Nickname/s:
Irish, Shamrock, Leatherneck (from his Marine days)
Age/DOB:
30/ November 21, 1980
Marital Status:
single
Sexuality:
straight
Play By:
Patrick Dempsey
[center]
Original Character
Occupation:
LVPD CSI
Current Residence:
Las Vegas
"You are not only responsible for what you say, but also for what you do not say."
Martin Luther
Personality:
Devout Irish-Protestant, Patrick's faith is what helps him deal with the horrors of his job and keeps him in check, but Patrick has no qualms about unleashing his temper on those who deserve it, ie suspects, people who harm children, ect. He is strong willed and bullheaded, never giving up until the job is done. Although he follows the rules, if a case involves someone who is of a strong religious background, was the victim of a bully or children, Patrick tends to go off the rails. Outside of the crime lab, Patrick can be found hiking, reading, at the gun range or getting a drink with friends
History:
Patrick James Sullivan was born on November 21, 1980 in Las Vegas, Nevada. As he grew up, Patrick gained an interest in history, biology and physics. While in high school, he met Helena Coleman when she was getting harassed by one of the school's jocks. It was tough going at first, but he soon managed to get though to Helena and help her. Outside of school, Patrick took up martial arts, which he stuck with in high school, going to many tournaments in the process. After graduating from high school, Patrick went to the U.S. Naval Academy (taking the Marine option in his third year) were he majored in Physics. During his time there, Patrick became fluent in Spanish, Arabic and Russian and well versed in Arabic culture. After graduating and being commissioned as a Second Lieutenant, Patrick entered USMC Force Recon, were he finished as a top marksman and hand to hand combat expert.
Patrick saw action in the Middle East during his time in the military. After being discharged, Patrick moved back to Las Vegas and joined the LVPD. After finishing his training and being a patrol officer for a few years, Patrick transferred to the Crime Lab. It was there that he met up with his friend Helena, not knowing that she was a CSI as well.
Alias:
Leatherneck
Means of Contact/s:
PM
Other Characters:
N/A
USMC motto
Last edited by Patrick Sullivan on Sun Sep 02, 2012 9:44 am; edited 5 times in total



Age

: 38

---

Posts

: 679



Welcome Detective Sullivan.
You have been added to a group and are now free to start rp-ing. One thing I forgot: did you want an apartment or a house?





Posts

: 73



Thanks, apartment would be nice



Age

: 38

---

Posts

: 679




---
Permissions in this forum:
You
cannot
reply to topics in this forum