Quick Navigation
Quick Navigation:
♠ Rules
♠ Taken Characters (& -Faces)
♠ User Statistics
♠ Introduction Model
♠ Relationship Status
♠ The Shop


Location Links:
♠ Communication
♠ Around the City
♠ Las Vegas Police Department
♠ Night Life
♠ AU, Past & Future
♠ Character Extras
♠ Out Of Character

Info Box
CSIs Shifts:
CSIs on this forum word the graveyard shift, meaning they work at night, unless they're called to an emergency, or work a very tough case that would cause them to work at daytime. You can choose wether your CSI character works from
10 PM - 6.30 AM
or from
Midnight - 8.00 AM.
Season
Current Season:

Top posting users this week

Lady Heather Kessler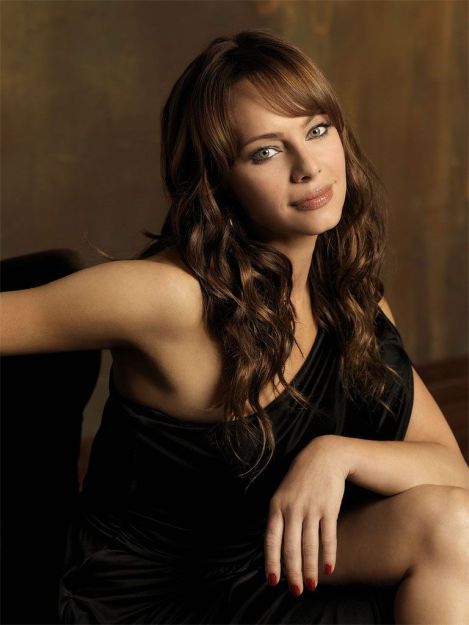 Nickname/s: Lady Heather
Age/DOB: Old enough
Marital Status: Single
Sexuality: Bisexual
Play By: Melinda Clarke

Occupation:
Dominatrix; Owner of 'Lady Heather's Domain'
Apartment or House:
Apartment
I may be bad, But I'm perfectly good at it.


Sticks and stones may break my bones, But chains and whips excite me.
Personality:
Lady Heather is a feisty female who gives as good as she gets. She enjoys being in charge and being the one with the power (as can be seen by her choice of job). She isn't afraid to work hard to get what she wants; and isn't above using charm and her seduction to get it. Strong and independent, she refuses to admit that underneath all that she still retains a hint of vulnerability. Summed up in one word? Femme fatale.
History:
Professionally known as 'Lady Heather' in and out of work, she provides, 'recreational scolding' for those who enjoy that sort of thing and are prepared to pay for it. She enjoys living in comfort and luxury. Her outfits and jewellery are proof that only the best will do and nothing less. Thankfully her high-paying clients and successful business ensure that she remains in said luxury.
She meets Gil Grissom when a murder occurs at her Victorian-era-style fetish club. When meeting her, Gil becomes instantly interested in her. They have tea, where she lets him know that she has a daughter, Zoë, who's studying at Harvard. Grissom, becomes attracted to Lady Heather because they are both anthropologists. He's fascinated by her science, [a look at] the sexual psyche of human beings. Both Grissom and Lady Heather express attraction to the other, and the sexual tension starts to build up.
A year later, two murders, apparently unrelated, lead the CSIs to her club. The team is surprised to know that her business is going better than ever, and that she now has a website: LadyHeather.com, that she described as "Voyeurism in a Brave New World".
Lady Heather opens up a little bit more to Grissom, telling him that she has diabetes. During a point in the investigation, the pair sleep with each other. Later Lady Heather becomes a suspect, and although she is later cleared, she's disappointed that he ever suspected her. Their relationship is damaged by this, but although Lady Heather would never admit it to anyone, she wouldn't mind getting back together, even if only for a fling.
You can give a man a lot of things. You can give him your time, your money, even your heart. But the one thing you can never ever let go of is your power. You have to be able to walk away at any time.
Lady Heather
Alias:
Calypso and Sabby
Means of Contact/s:
PM
Other Characters:
Gil Grissom, Karl Lindemann



Posts

: 29





Similar topics
---
Permissions in this forum:
You
cannot
reply to topics in this forum