Quick Navigation
Quick Navigation:
♠ Rules
♠ Taken Characters (& -Faces)
♠ User Statistics
♠ Introduction Model
♠ Relationship Status
♠ The Shop


Location Links:
♠ Communication
♠ Around the City
♠ Las Vegas Police Department
♠ Night Life
♠ AU, Past & Future
♠ Character Extras
♠ Out Of Character

Info Box
CSIs Shifts:
CSIs on this forum word the graveyard shift, meaning they work at night, unless they're called to an emergency, or work a very tough case that would cause them to work at daytime. You can choose wether your CSI character works from
10 PM - 6.30 AM
or from
Midnight - 8.00 AM.
Season
Current Season:

Top posting users this week
Page 8 of 8 •

1, 2, 3, 4, 5, 6, 7, 8

"No-what?" he asked Nicole, chuckling a little. He wasn't sure what exactly a no-hoper was, but from the way she used it, Danny had a pretty good idea that it meant something like 'fool'.
Although he had spent a lot of time with Nicole when he could, she still managed to surprise him with words he didn't know. But he was always happy to learn new things, who knew when it might come in handy?

"Oh, I like the place." he said to her. "As long as I don't run into a woman, trying to snatch me for a one-night-stand because her friend told her what a good guy I was in that department."

"Okay, that wasn't the wisest thing to say..." he thought as soon as he said it. "Oh boy..."
_________________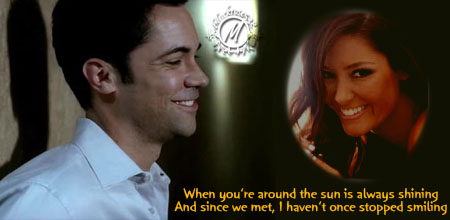 Nicole looked at Danny when he said that. "A No-hoper is a fool or loser.....I'm glad you like the place Danny, but you better not let some jillaroo lob in here for a quickie." she said to him.
"Oh boy..." Danny thought to himself, hoping no one would notice that his face actually turned a little red at her comment. Yet he couldn't hold back a small laugh. As tempting as some women might be, cheating on Nicole, before they even dated was something that would never cross his mind. After all, he was on a date.

"Don't you worry 'bout that." he told her. "As tempting as they may be... there's only one for me."
_________________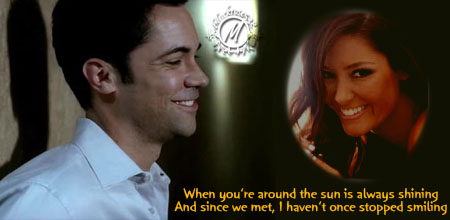 Nicole watched Danny as he said that to her, then smiled a little at his last comment. She walked over and took his hand in her's after he said that. "I'm not going to." she said gently while looking Danny in the eye as she said that to him.
Danny stopped at the table he chose for them and pulled out a chair for Nicole. Gentleman he was, he would always help the lady in. Just the way he was raised and the only good thing his father actually taught him. It was one of the few things he was greatful for, although he usually didn't like being reminded of his childhood.

"Well, good then." Danny stated in a casual tone. "Let's get some dinner first."
_________________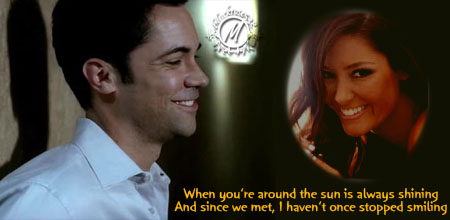 Nicole nodded, then took her seat at the table. Danny's gentleman ways never ceased to make her smile. "Thanks Danny" she said to him while sitting down with him.
Page 8 of 8 •

1, 2, 3, 4, 5, 6, 7, 8


Similar topics
---
Permissions in this forum:
You
cannot
reply to topics in this forum